The nine-state Tournament territory is divided into 12 geographic regions. Each region provides an opportunity for competitive ensembles to perform with others in their location during marching band and indoor seasons. While participants are free to compete throughout Tournament during the regular season, a championship is held as a culminating regional event. Units who meet the requirements are eligible to attend and compete at this local championship. Competing bands and indoor units may choose to move on to the Atlantic Coast Championships following the region championships.
Region Coordinators are assigned to organize and facilitate the local contests and members are required to abide by the Tournament rules and by-laws. The TOB coordinator is responsible for all marching band details while the TIA coordinator is the official for the indoor programs.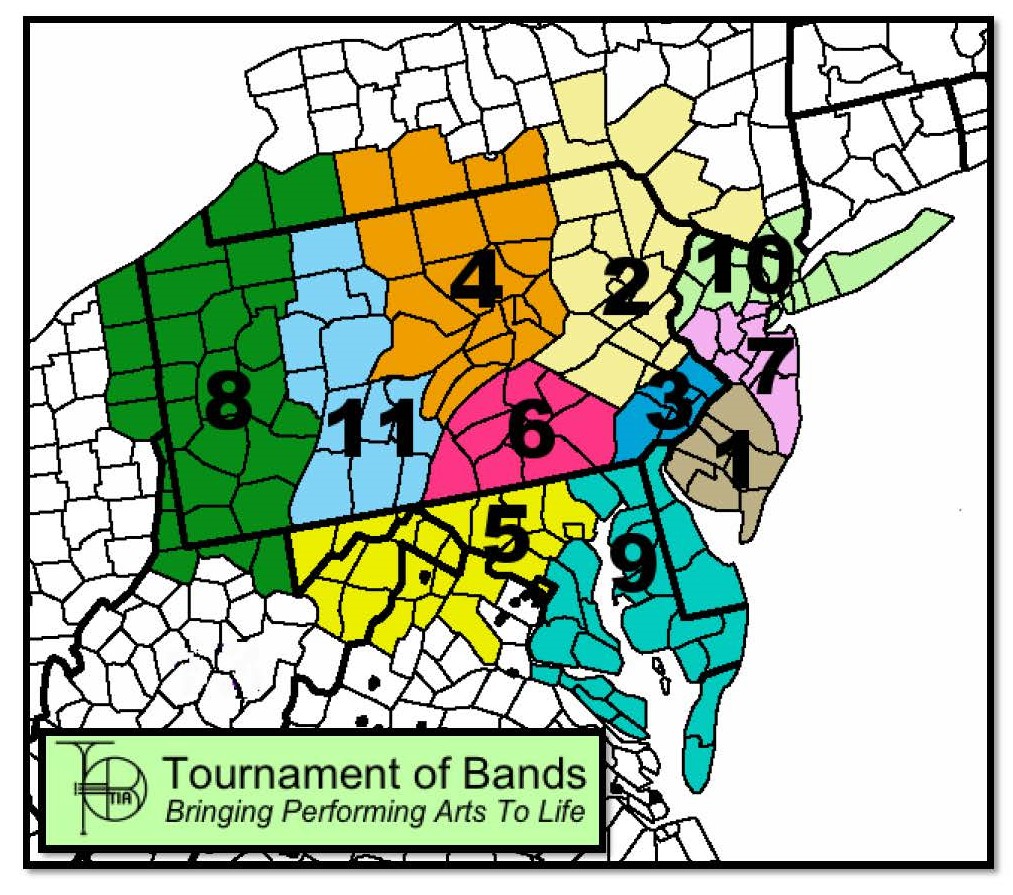 Visit your region's website and make contact with the coordinator for more information.